If you are considering to decorate your bedroom then you would have many options to choose from. The cost of bedroom decoration depends upon the type of products and labours you choose. Whether you have a huge bedroom or a small one, you can consider cheap and simple decorating ideas and still make your bedroom look great.
Creative abilities aren't a necessary condition in order to have an incredible bedroom.
There are many natural ways for decorating a bedroom that are not only cheap and simple but that which looks really great.
You can consider placing natural gifts into your bedroom such as beautiful looking sea shells, pine cones, different kinds of glass, etc and add a touch of elegance to it. You can also hang wonderful art works on different walls of the bedroom.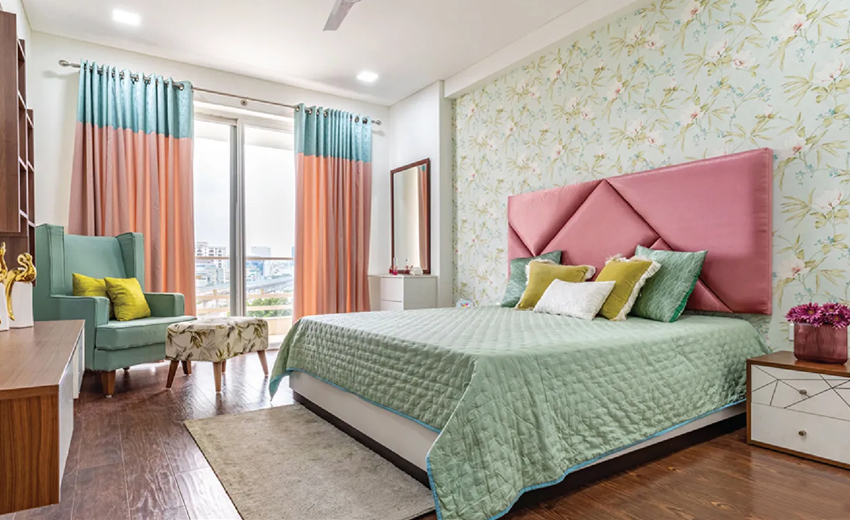 You don't need to buy expensive art works for your bedroom. You can look for some cheap yet wonderful pieces on the internet. There are many online stores that have been selling a wide variety of art works at amazing prices. So, you can choose the ones that goes well with the interior of your bedroom.
It is very important to choose the right colors for the wall paint. The right colors would not only make your bedroom look spacious but would also add to its beauty.
You can also consider placing wall paper or wall texture to one wall. You would find many modern homes having beautiful and elegant wall papers and wall textures on their walls. Bedroom decoration without attractive walls is incomplete.
If you feel that you can't complete the bedroom decoration in the best way then you can consider hiring an interior decorator. There are many interior decorators who would do your job at minimal rates and still make your bedroom look great.